About Our Founders-
3d Houston-

3d Houston was founded in 2006 by Stephen Devine. At 3d Houston we take care to observe and carefully determine our customer's needs. The philosophy is simple- identify needs and create products that fill those needs. This creates a win-win scenario and our customers thank us for it long after the sale.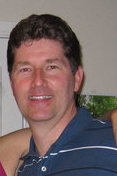 Devine is a technologist that started in aviation in the early 1980′s. After discovering he had a knack for instruction, he went on to receive a BS in Technical Education with a minor in Training & Development from the University of Houston. With a passion for empowering people to use technology, Stephen has spent his life focusing on the betterment of others through hands on learning. Some of his creations include an aviation degree plan that he developed for the University of Houston, an aerospace curriculum designed for grade-schoolers, and an Aviation Bootcamp for children at the Commemorative Air Force. Besides being creatively gifted, Stephen also has a passion for teaching. He has trained teachers to use technology in the classroom, astronauts and flight controllers to use the radios on the space station at NASA, taught multimedia at ITT Tech, and occasionally teaches various technical classes involving the use of various pieces of software. These experiences create a unique skill-set, ideal for hosting the DIY show- The American Garage.
Chris Peters


Chris was instrumental in getting The American Garage off the ground and handled principle photography, and was main editor of the show during the first season. Chris is a graduate of ITT Tech, and is exceptionally talented in videography. He wrote scripts, collaborated with Stephen on the show look, and his skills in editing have really made the story-line of the show come together. Chris is currently working on a BA at the Art Institute. Marriage and family commitments have taken him away, but Chris's contribution to the start of The American Garage has left an indelible mark on the show, and we are grateful for all that he did. Here are some of Chris's words-
Stephen wanted to be able to show that it is possible for everyday people to do tasks themselves that they would otherwise pay for; to teach people that we have to get back to some self reliance. I thought it was a great idea. I was a punk rock kid; the DIY spirit was something that I really understood. The idea was to start with a restoration of an antique that would be used to create a backyard garden. And low and behold, the David Bradley project was a go! Episodes 1 through 5 have a lot of my work in them. While I worked on the show, episodes 1 through 4 were primarily shot by me (I was the camera man, my work can be seen throughout the show). I set up lighting, took care of recording sound (it's really hard to be a sound guy and a camera guy all at the same time!). I helped with pre-production, and I was the principle editor in post. I worked with Stephen on storyboarding and I had a hand in some of the scripting. Even though I left the show for personal reasons (I was getting married, then ended up moving to Austin, TX) I still helped out by coming back to record the voiceovers for the beginning and endings of all the episodes.